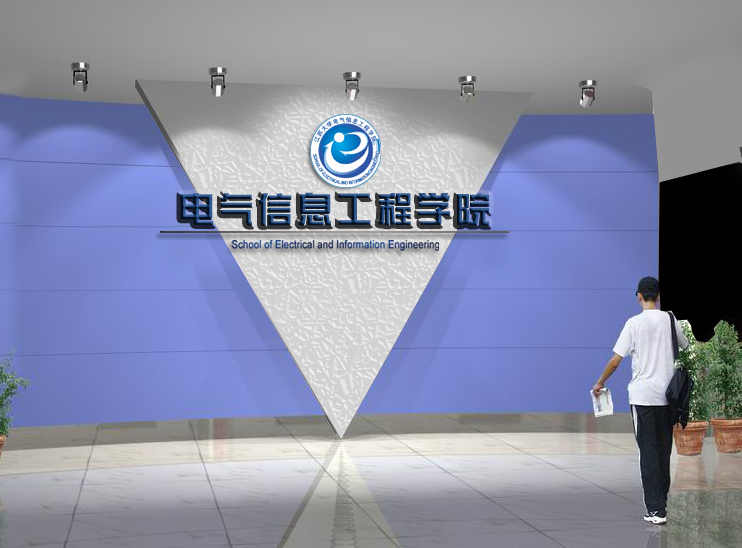 The School of Electrical and Information Engineering (EIE), organized since 1960, is one of the oldest and strongest schools of Jiangsu University. The school currently consists of more than 2300 students, including 1700 undergraduates and 600 graduates (over 20 international students). Through 60 years of development, the school not only has strong comprehensive strength but also a number of distinctive disciplines. Honoring the mission of "Strengthen Moral Education and Cultivate Talents" and the spirit of "Sound in Morality and Seek Truth", EIE has been committed to building a high-level research school.
Complete Disciplinary System
EIE has three first-leveldoctoral degree discipline authorization and post-doctoral research station in Electrical Engineering, Control Science and Engineering, and Agricultural Engineering. Agricultural Electrification and Automation is the national key discipline. Electrical Engineering and Control Science and Engineering are dominant disciplines in Jiangsu province. In addition, EIE also has two first-level master's degree discipline authorization in Signal and Communication Engineering.
Outstanding Faculty
EIE has 151 faculty members, including 35 professors and 65 associate professors. Full-time teachers account for 80% of all faculty members. Many of the faculty members have earned prestigious titles such as Chair Professors of Cheung Kong Scholars, State Council Expert for Special Allowance, National Expert with Remarkable Contributions, Winner of National Science Fund for Distinguished Young Scholars, Jiangsu Province Young and Middle-aged Expert with Outstanding Contributions, Distinguished Professor of Jiangsu province, "333" Project Young Technology Leader of Jiangsu Province, Young Academic Leader of Provincial "Qinglan Project", "Six Talent Peak" High-level Talents of Jiangsu Province. At the same time, more than 10 well-known academicians and experts have been appointed as honorary professors and part-time professors of the school.
Advanced Research Platform
EIE has established three provincial key laboratories which are "Electric Vehicle Drive and Intelligent Control", "New Energy Vehicle Driven Motor and Control" and "Facility Agriculture Measurement and Control Technology and Equipment". In recent years, EIE has undertaken more than 150 projects such as National Science and Technology Major Project, National Natural Science Foundations, National Key Research and Development Plans, "863" high- tech projects, and Key Research and Development Plan of Jiangsu Province. EIE was awarded three second prize of National Technology Invention, eight first prize of Jiangsu Provincial Science and Technology Award and 30 other awards from Jiangsu Province and Ministries. EIE has published more than 1500 academic papers, among which, 1000 papers are cited by SCI, EI and ISTP. More than 400 invention patents have been authorized in the last five years.
Quality Talent-Cultivation System
EIE provides five academic programs for undergraduate students, which are Electrical Engineering and Automation, Automation, Agricultural Electrification, Electronic Information Engineering and Biomedical Engineering, among which, Electrical Engineering and Automation is a national characteristic specialty, Automation and Electronic Information Engineering are provincial brand specialties, Agricultural Electrification is provincial key major. In addition, Electrical Engineering and Automation has passed the international engineering education professional certification and was selected as an "Excellent Engineer Education Training Program".
EIE has made great teaching achievements from 12th National Five-Year Plan including 1 National Teaching Achievement Award, 6 Teaching Achievement Awards of Jiangsu Province, 1 National Quality Course, 1 Quality Course of Jiangsu, 3 National High Education Planning Textbooks, 5 Jiangsu High Education Key Textbooks. Besides, two faculty members have awarded the title of Jiangsu Famous Teacher. More than 100 national, ministerial or provincial awards have been gained by students in various competitions such as national undergraduate electronic design contest and national college students intelligent agricultural equipment innovation competition.
Looking to the Future
EIE will fully implement the fundamental tasks of education in the new era. It will also continue to uphold the development philosophy of "enhance the quality of talent-training, strengthen the level and characteristics of the discipline", and make unremitting efforts to build a high-level research school.